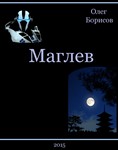 The world in which humans and robots has long merged. A world where soulless iron learned to lie and betray much better teachers. A world where alone can not cope with the order of the insane. But she had to go back alive. In spite of everything. Because it is - a man and waiting for her at home ...
Book formats FB2, EPUB, RTF. To use the reader reading books for these formats.
18.01.2016 10:19:50
Все хорошо и быстро.